Oromocto Job Fair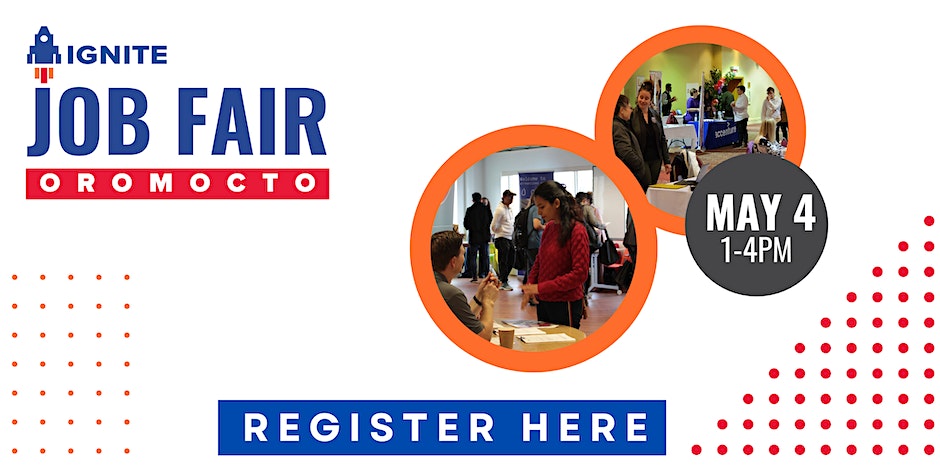 Are you seeking a rewarding employment opportunity?
Are you looking for a secondary career move?
Are you a newcomer in the region and want to explore the job market?
Visit the Oromocto job fair to meet a variety of employers and identify the right opportunity. You will be able to meet the hiring managers and discuss job prospects. Some employers may conduct on-site interviews.
Come prepared with copies of your resume and dressed appropriately.
When: Thursday, May 4, 2023 - 1:00 pm to 4:00 pm
Where: Military Family Resource Centre, Oromocto
47 St Lawrence Ave, Oromocto, NB
Click here to register: https://www.eventbrite.ca/e/oromocto-job-fair-tickets-609812083357?utm_content=246659713&utm_medium=social&utm_source=facebook&hss_channel=fbp-1556689511266276&fbclid=IwAR03eXclZCwdJ5ESOowTOTp9Ke4PBx880n_uuu_3C3qlqMa8Cmn5t3SVkms